With Winter lingering here in Australia, we're seeing a surge in requests for a product that's been a promotional staple for years: Branded Beanies.
Even in areas typically not seen as beanie country, like Brisbane and Perth, promotional Beanies are still very popular as they are a simple, cost effective, and widely used marketing tool that is out in public every single day. Here are three very popular options if you're looking for a place to start: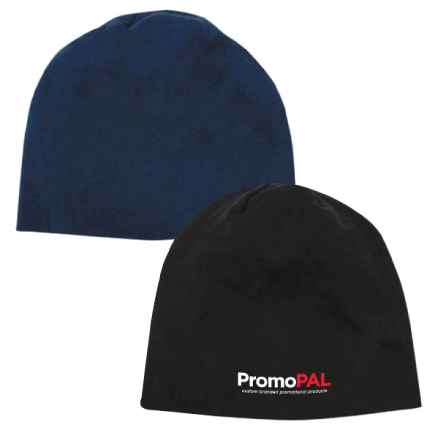 Extremely popular, available at a low minimum quantity, locally stocked and great quality – there's a lot of reasons to like the classic Cotton Beanie!
Made to last and look great with your logo design, these beanies will certainly keep you warm – the cotton material prevents the scratchy feeling you can get from cheap beanies.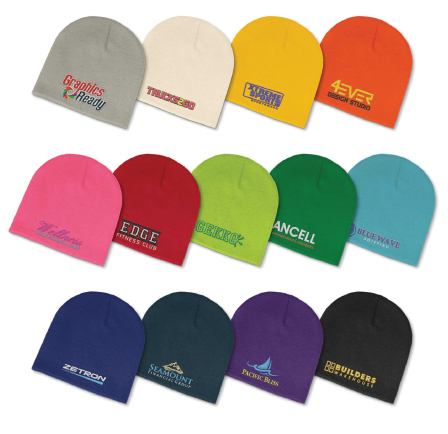 The entry-level, budget friendly option featuring a wide range of colours! Perfect with a contrasting embroidery and really popular with sports clubs, these Acrylic Beanies come with a low minimum quantity order.
We would always recommend embroidery for these beanies, so make sure to check with your dedicated Account Manager to ensure your logo design will be suitable as fine detail or gradients may need to be confirmed.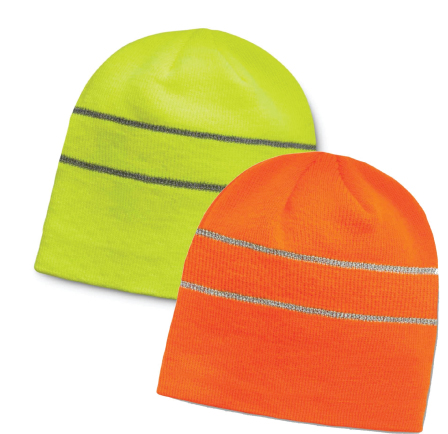 Do you work out on site? Are there regulations around what your workers can and cannot wear from a safety perspective? Make sure you talk to us about our options for hi visibility beanies.
Early workers and night shift can get very cold, so offering this as a uniform option is a great way to not only keep your workers warm and happy, but ensure that safety regulations are met and the workers have a compliant site.
Whether you're looking for branded beanies in Brisbane, Melbourne, Sydney, Perth, Adelaide or Australia-wide, we have a range of promotional merchandise options that are perfect for you. We supply all over the nation, are fully Australian-owned and operated, and have years of experience!