Australia is a sporting nation, with a proud heritage and fierce grass-roots competition and fun woven into the fabric of our cultural make up. As a part of that, it's a common sight on a weekend to see kids of all ages carting around gear in their Sports Bags and Duffles. So what makes a particular bag a good choice?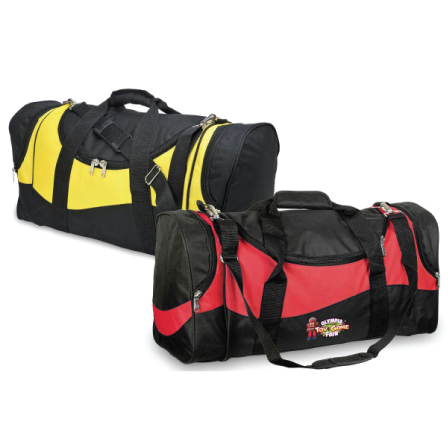 Colour Range: this might seem obvious from a branding perspective, but clubs and organisations can get a much more effective brand impact by finding a quality product that matches their colours. By utilising this simple method, you can enhance your logo visibility and retention in the mind of not only your players and staff, but also any potential customers who see the item out in public.
For example, the Sunrise Sports Bags (pictured here to the left) not only come in a wide range of colours as stock, but when ordered at higher quantites can be custom made to exactly match your PMS colour scheme for a truly effective promotional marketing impact.
Build Quality: again, this seems self explanatory, but especially with this kind of product quality is one of the most important factors.
A Sports Bag will be thrown around, stuffed with everything from towels to dirty footy boots, put on wet grass and much much more, so it's important it can stand up to these conditions. Some small things to look out for are waterproof options, bags with studded bases to keep the material off the ground, and improved stitching on the handles for extra durability.
For extra peace of mind, you can look for an option with a warranty, such as the Soho Gear Bag from Stormtech (pictured here).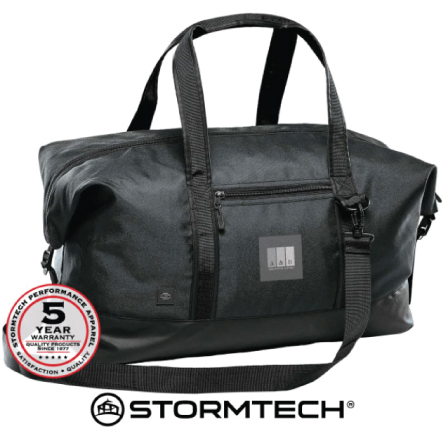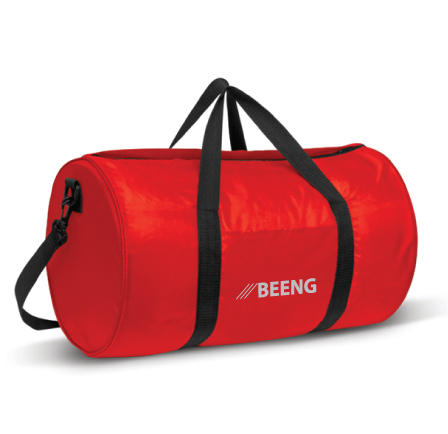 Price: at the end of the day, everyone has a budget. And especially if you're a publicly funded club or organisation, it can be important to get the best gear you can at an affordable cost.
That's why we have a range of options that will do the job while not breaking the bank. Obviously the more economical choices are going to make sacrifices in terms of options and material, but you can create an exceptional marketing impact while retaining functionality if you know what to look for!
An option like our Ace Duffle Bag is going to be able to stand up to every day use, while retaining lightweight affordability that makes it a perfect entry level option.
For more information on how a promotional printed Sports or Duffle Bag can help to elevate your brand or merchandise range, make sure to contact us on 1300 191 866 or email info@promopal.com.au so we can work with you to create an exceptional impact!