Rain, hail or shine, we here in Autralia always need something to help protect us from the weather. With a reputation for both skin damage due to our beach, coastal lifestyle, and deluges of rain that can leave whole towns reeling, it's important we try to provide whatever protection we can.
That's why we provide high quality Branded Umbrellas.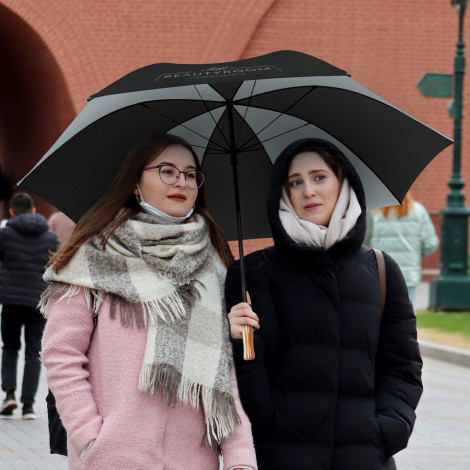 There's several reasons why someone would consider using a branded umbrella as a promotional tool.
They serve a real, functional purpose in every day life
They are a "publically used" product, making them an invaluable marketing tool
There are a vast number of ways to decorate and brand an umbrella
Typically umbrellas have a large branding area for maximum visibility
They have a lower minimum order quantity than other products
Umbrellas are fully customisable when produced in wholesale quantities
Umbrellas can come in several styles as well. Typically we see three main categories of printed umbrella:
Golf Umbrellas: Larger in size, these umbrellas are by far the most popular category. An example would be the Avila Golf Umbrella.
Compact Umbrellas: as the name suggests, these smaller umbrellas are perfect for carrying in your bag or whilst travelling, or to leave in the car – like the Jesha Compact Umbrella.
Beach Umbrellas: typically much larger, these umbrellas offer a unique branding proposition and are perfect for summer!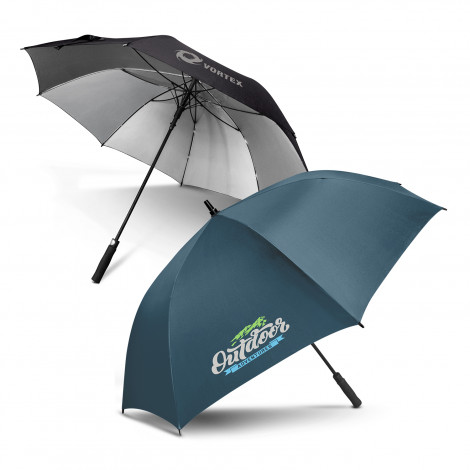 So if you are looking for a widely use, extremely popular promotional item that can be as customised as you like, make sure to contact us today on 1300 191 866 or info@promopal.com.au, and we can guide you through our range and the branding process.